Online Divorce
in Oregon
Simple process to get divorce papers online
Affordable pricing plans with no hidden fees
Unlimited changes to forms and free revisions
Divorce papers ready to download in two business days
Step-by-step filing instructions
Award-winning tech support for all customers
Divorce in Oregon is quick and easy
Divorce Online in Oregon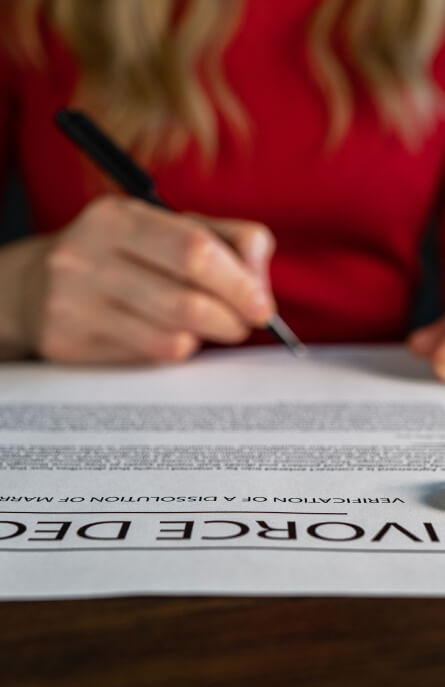 Oregon Online Divorce is the fast and affordable way to prepare top-notch divorce forms saving thousands of dollars in legal fees.
The main advantages of online divorce in Oregon are:
You can select and fill out divorce filings in the comfort of your home or office using a computer, laptop, or any convenient device.
You do not need to adjust to the schedule of lawyers and constantly reschedule your business for the sake of consultations.
You can prepare the divorce papers at your own pace by taking breaks. The system saves your progress.
You can download ready-to-sign forms from your account within two business days.
You will receive written instructions for filing in Oregon to help you avoid initial mistakes when filing forms with your local court.
Affordable and fixed cost, lower than even flat fee lawyers for amicable divorces.
To get a divorce online in Oregon right now, all you need to do is prove that you are eligible for a dissolution in the state and complete the Oregon Online Divorce survey, providing the necessary information about the marriage and the breakup terms.
Who qualifies for an online divorce?
Partners seeking to obtain an uncontested divorce can use online divorce services. With Oregon Online Divorce, couples can prepare and file documents without a lawyer, regardless of whether they have minor children, marital property, or marriage length.
To qualify for an uncontested online divorce in Oregon, spouses must agree on divorce terms such as child custody, child support, alimony, and property division. In addition, they need to apply for a divorce by mutual consent.
Compare Your Options for Filing for Divorce in Oregon
Divorce With a Lawyer
Divorce proceedings in which both partners hire lawyers to protect their interests. Most often used for contested cases.
Constant dependency on a lawyer's schedule
High cost even for a fixed fee
Unpredictable additional costs
Litigation lasts an average of 6 to 12 months
Uncompromising battles on all divorce terms
Stressful process for all parties involved, including children
Oregon Divorce Online
A cheap, user-friendly, and convenient online platform focused on uncontested cases.
​​Flat price for the whole package with no hidden fees
No need to leave your home. Everything is done online
Fast execution of paperwork within 2 business days
Intuitive and simple interface
Award-winning customer support
Step-by-step instructions for filing a lawsuit
Ability to make changes for free
DIY divorce
Divorce without outside help. It is the cheapest and most challenging way to end a relationship.
The confusing the abundance of divorce forms
Ignorance of Family Law often leads to mistakes when filling out
Time-consuming divorce management
High risk of a contested divorce
Frequent additional expenses
The court does not always make an acceptable decision
Here's how our process works.
Looks complicated?
Get your hassle-free divorce
Provide your case details
2
File for Divorce Online in Oregon Without a Lawyer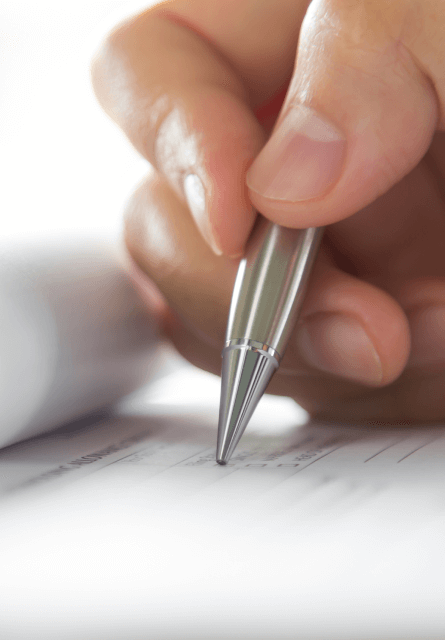 If divorcing spouses decide not to hire a lawyer, they can use our online platform to facilitate and organize pre-divorce preparations. Oregon Online Divorce helps couples save money and avoid common mistakes when completing legal forms.
However, when filing documents without a lawyer, spouses need to satisfy the following steps independently.
File a Petition for Dissolution of Marriage.
Whether you have a contested or uncontested divorce, you must first apply a Petition for Dissolution of Marriage. This form informs the court of your intentions to obtain a divorce in Oregon and includes the following information:
Date of marriage;
Place of marriage;
Place of residence;
Grounds for divorce;
Identification of children; and
Information about child custody, alimony, and family property.
The petitioner should file a Petition in the county where one of the spouses currently lives. It will be helpful if the spouses submit the original and two copies of the forms to the county clerk at the same time.
Pay court fees.
At the time of filing, the petitioner must pay filing fees. After that, the clerk stamps and puts the documents' date and assigns a divorce case number.
When all the steps are done, the divorce proceedings begin officially.
Do-It-Yourself Divorce in Oregon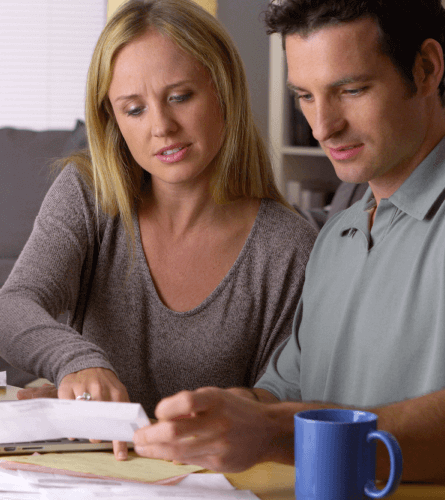 Oregon courts do not recommend do-it-yourself divorces for couples with a disputed case. However, spouses who have resolved marriage and divorce-related disagreements may file a divorce without a lawyer.
Partners can take advantage of supportive tools such as specialized couples mediation or online divorce to avoid the risks and overpayments of a DIY divorce.
With Oregon Online Divorce, divorcing couples can entirely focus on the divorce process without worrying about what forms they need and how to fill them out correctly.
A DIY divorce consists of the same steps as a divorce with an attorney:
1. Fill out the required divorce forms.
Depending on the circumstances of a particular case, the list of forms may change. However, the original divorce papers in Oregon include:
Petition for Dissolution of Marriage with children / Petition for Dissolution of Marriage without children;
Summons;
Confidential Information Form (CIF);
Notice of CIF Filing.
2. Submit documents to the court.
The petitioner needs to file the completed paperwork with the court clerk in the county where one of the spouses resides and pay filing fees to initiate divorce proceedings.
3. Serve the second spouse.
After filing the initial documents with the court, the petitioner needs to notify about their intentions and submit the divorce papers to the respondent. The petitioner can do it in several ways:
by hiring a sheriff;
by hiring a private process server;
asking for an Oregon resident over 18 years of age and uninvolved;
asking the respondent to sign the Acceptance of Service form in advance.
If the petitioner does not know the respondent's whereabouts, they should notify the court clerk immediately to get further instructions.
4. Wait 30 days from a service day.
When the petitioner serves the spouse, they need to wait 30 days. If the respondent does not file a Response within this period, the petitioner can request a default judgment from the court.
5. Getting a divorce decree.
When the court receives the required documents, the judge schedule a hearing. In an uncontested no-fault divorce, the court may decide after the 30-day service period.
All Required Oregon State Forms.
Oregon-Specific Court Filing Instructions.
Unlimited Revisions for as long as your account is active.
Getting a Divorce With Children in Oregon
There are two types of child custody in Oregon:
Legal custody means that the custodial parent has the authority and legal responsibility to make decisions for the child, especially regarding education, religion, and health care.
Physical custody determines where the child will live.
The court may also appoint sole and joint custody depending on the rights and responsibilities. In this context, one or both parents are responsible for the child's well-being.
Spouses with minor children can resolve the issue of custody and payments themselves out of court. Otherwise, the court will decide based on the child's best interests and Oregon law.
To determine the type of custody in a particular case, the judge considers the following factors:
child's desires;
the child's emotional ties to each parent and other family members;
the interest of the parties in and attitude towards the child;
the abuse of one parent by the other;
the desirability of continuing an existing relationship;
which parent has been the primary caregiver;
child's attachment to school, home, society;
the parents' criminal records, if any;
the willingness and ability of each parent to promote and encourage a close relationship between the other parent and the child;
the child's age, sex, and health; and
the parents' emotional stability.
Oregon courts do not give preference to only mothers or fathers based on their gender. Each parent can become a custodian if they can meet the welfare and needs of the child.
Residency Requirements in OR
Each US state has its specific divorce residence requirements. Oregon is no exception.
If the spouses were not married in Oregon, at least one of the spouses must have lived in the state for at least six months before filing.
If the spouses were married in Oregon and are residents of the state, they meet the residency requirement.
If the spouses do not meet Oregon residence requirements, they should file for divorce in another state where they have completed all the conditions. Or partners can wait until the six-month period in Oregon is met and then file for divorce.
How Long Does It Take to Get a Divorce in Oregon
The divorce length depends on many factors, such as the number of disagreements between the spouses, the divorce type, the court workload, the mandatory waiting period, and other case features.
Although there is no longer a mandatory 90-day waiting period in Oregon, spouses can not obtain a divorce immediately after filing because they still need to meet the requirement to serve the respondent.
The respondent has 30 days from the service date and receipt of the divorce papers to respond. If the respondent has not answered the Petition, the petitioner may ask the court for an Order of Default and receive a final court judgment.
An uncontested divorce in Oregon lasts about three months on average. However, the petitioner may receive a final decision more quickly if the judge decides that the petitioner has every reason for this.
A contested divorce in Oregon lasts from four months to a year. Its length depends directly on the number of contentious issues that need to be resolved by the judge and the desire of the spouses to cooperate.
The most complex irreconcilable cases involving many properties, debts, and minor children can last up to 3-5 years.
Customer Testimonials
Everything was so easy. I had a question and got my answer within the hour.
This process of getting divorced made me nervous but Online divorce made it easy to understand and easy to do.
I was so nervous to be filing and filing paperwork on my own. Knowing I had support and the ease of filing was a blessing. Thank you
The idea was daunting, but most the questions made it not that hard. Ran into some info that was not covered in questions but needed to be added. Support stepped in to help with that.
This service definitely helped alleviate the stress and confusion that has plagued me through the whole process.
This was a very easy to follow process and application. Questions were straight forward and uncomplicated. We sat down and in 20 minutes we were done. I thought this would take hours, but I was pleasantly surprised that it took lest than 1/2 hour. Great product!!!
It's easy and fast & customer service support is knowledgeable and professional.
I was able to get my forms filled out and reviewed in less then 48 hours and the process is easy.
This program takes an intimidating and scary task and makes it manageable for everyone!
Frequently Asked Questions
How to file for an uncontested divorce in Oregon?
To file for an uncontested divorce, spouses should first complete and file the Petition for Dissolution of Marriage and Summons. In addition, the applicant must pay filing fees.
How much does a divorce cost in Oregon?
Spouses can get divorce papers by visiting the court, downloading blank forms from the Oregon Courts website, hiring a lawyer, or using Oregon Online Divorce. Oregon Online Divorce will help partners generate ready-to-sign documents quickly and inexpensively.
How to get a free divorce in Oregon?
To file for divorce, whether the case is contested or uncontested, the spouses must file the required paperwork with the local court clerk in the county where one of the spouses resides.
How to get divorce papers in Oregon?
The cost of a divorce in Oregon starts at $287 (filing fees). Further, the price increases depending on the case circumstances and the lawyer's assistance. By using Oregon Online Divorce, spouses can save thousands of dollars in legal paperwork.
Where do I go to file for an uncontested divorce in Oregon?
If the petitioner has a low income, they can complete and file a payment waiver with the county clerk. They will need an Application for Deferral or Waiver of Fees & Declaration in Support.
What are the grounds for divorce in Oregon?
Oregon is a no-fault divorce state. It means that spouses do not need to point out the specific fault of the other spouse to initiate divorce proceedings. Instead, they need to indicate that their marriage ended due to irreconcilable differences, and reconciliation is impossible.
How is property divided in a Oregon Divorce?
Oregon is an equitable distribution state and will divide all family assets fairly and equitably. When dividing property, the court considers the main factors such as the economic situation of each spouse, the contribution of each spouse to the marriage and assets, and who the child will live with.